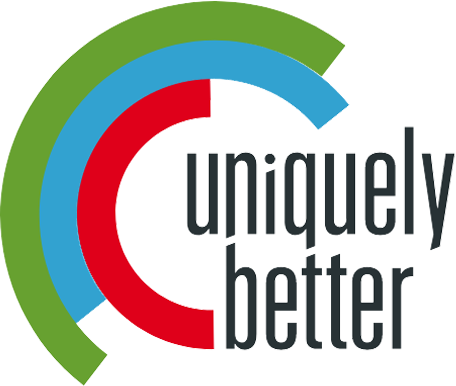 UNIQUELY BETTER
Through The Customers We Serve, The Positive Culture We Create, & The Communities We Support.
Since our humble beginnings, The McAlear Group has been obsessed with serving our CUSTOMERS. We build simple, unique and fun experiences that make their businesses better and more successful. We aim to exceed customer expectations by providing best-in-class customer service and being their supplier of choice and a world-class industry manufacturer.
We rely on a strong company CULTURE to ensure that every single member of our team remains driven, passionate and purposeful in their day to day lives as well as their future goals and aspirations. As we continue to grow, we ask all of our people to "say anything" and speak their ideas and opinions.
We support the COMMUNITIES where we work, play and live. We drive positive and lasting change in these areas by sharing our time and resources with organizations that are important to our team.
OUR PHILOSOPHY
To achieve our mission of being Uniquely Better through the customers we serve, the culture we create and the communities we support, we focus on two important business philosophies.
EMPLOYER OF CHOICE
Coming to work every day at The McAlear Group is a choice. We want each of our employees to choose to work at The McAlear Group. We want to hire and retain some of the best and most capable people in their respected fields.
To do this, we strive to create a positive work environment and culture. A place where employees can say anything and share their opinions and ideas. A place where they can learn, grow and stay curious. A workplace that allows them to build a career, not just a job
SUPPLIER OF CHOICE
When we got started in 1962, we obsessively focused on providing unequaled customer service to our customers. Today, we offer Best-In-Class Customer Service with a knowledgeable and experienced sales team. We also have easy to use online ordering platforms and mobile applications to simplify the lives of our customers.
Our World Class American industry manufacturing and extensive distributed product offering make us a One Stop Shop in the overhead door and drain cleaning industries. And with numerous service centers (distribution centers) around the U.S., our customers can pick up most orders the same day. We are a one to two-day shipping point to the majority of our customers and have set our sights on being a one-day shipping point to the majority of US customers.
Cultural Leadership Principles
Leadership is the foundation of our culture. We empower every team member to achieve their individual best, and realize how their personal contributions impact the mission, vision & values of The McAlear Group.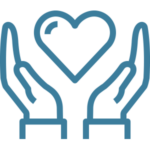 Our leaders constantly obsess over exceeding customer expectations through exceptional customer service, lasting relationships, and trust. They understand that customer retention, referrals, and reputation are the key to growth.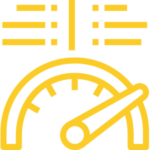 Our leaders measure critical data points that help us fulfill our mission and make decisions. They understand that we can't reward or improve what we don't track.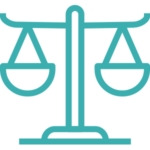 When constrained by budget or time, our leaders think of creative solutions. They value resourcefulness, innovation and self-sufficiency over increasing headcount or expenses.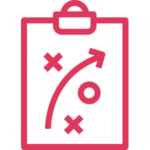 Our leaders focus on progress over perfection. They move quickly and take calculated risks for the betterment of the company.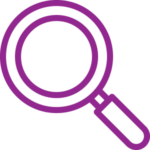 Our leaders recognize that high performing teams are our greatest business resource. They embrace a systematic approach to coaching, promoting, and retaining ideal team players.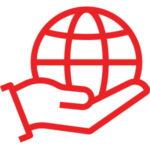 Our leaders act like owners by understanding the big picture and long-term value of decisions. They are hungry to deliver results and never say 'that's not my job'. Our leaders don't make excuses or cast blame, instead take responsibility for their actions. They actively seek solutions to problems.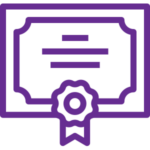 Give Credit Where Credit Is Due
Our leaders celebrate ideas, accomplishments, and growth in their teams. They don't take personal credit, instead they humbly applaud each team member and the unique value they bring to the business.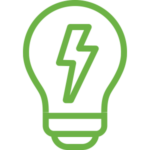 Our leaders create a culture of collaboration, creativity, and curiosity by encouraging everyone to share their best ideas. They leave their egos at the door so the best decision regardless of position and authority, wins. Our leaders ensure ideas are data and fact driven, not just opinions.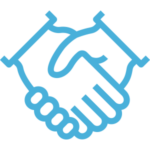 Our leaders respectfully challenge decisions or directions when they disagree by providing varying viewpoints from previous experience and expertise. They bring purposeful passion to finding the best idea. Once a decision is made, our leaders lock arms and commit.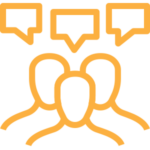 Our leaders challenge our teams directly while caring for them personally. They build relationships and trust and have difficult conversations out of respect and desire for their team members to improve, grow, and become the best version of themselves.
LEARN MORE ABOUT WHAT ITS LIKE TO WORK AT SSC
Watch some of our 'A Day in the Life at SSC' videos below
OUR PEOPLE
DEFINE US
We're only as great as our people. It's not just about showing up for work, but knowing we make a difference. It's problem solving and providing exceptional customer service.